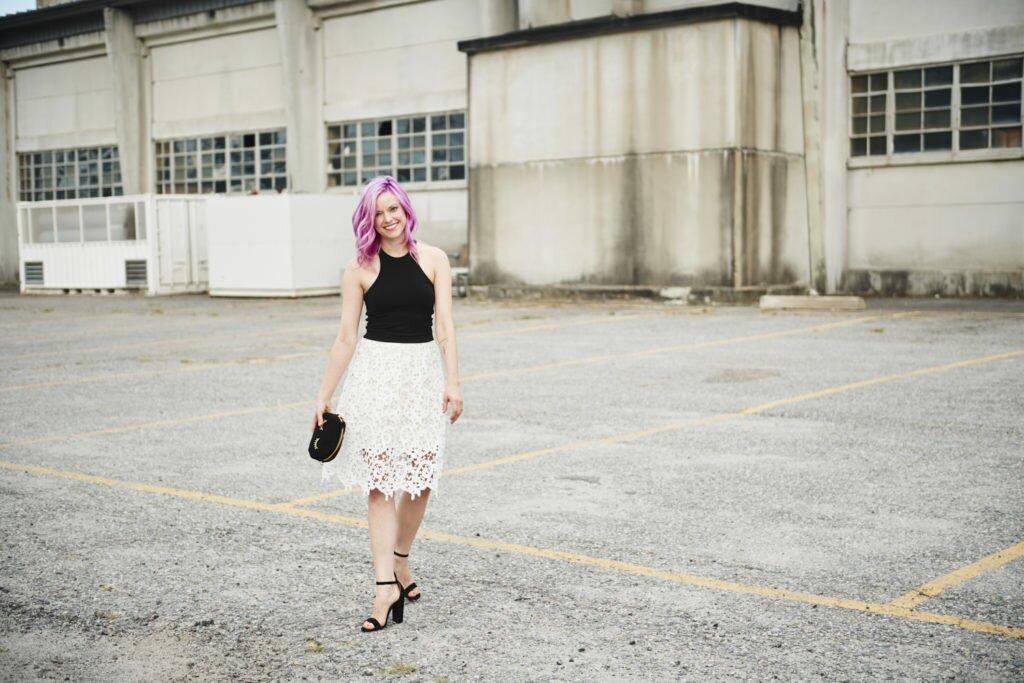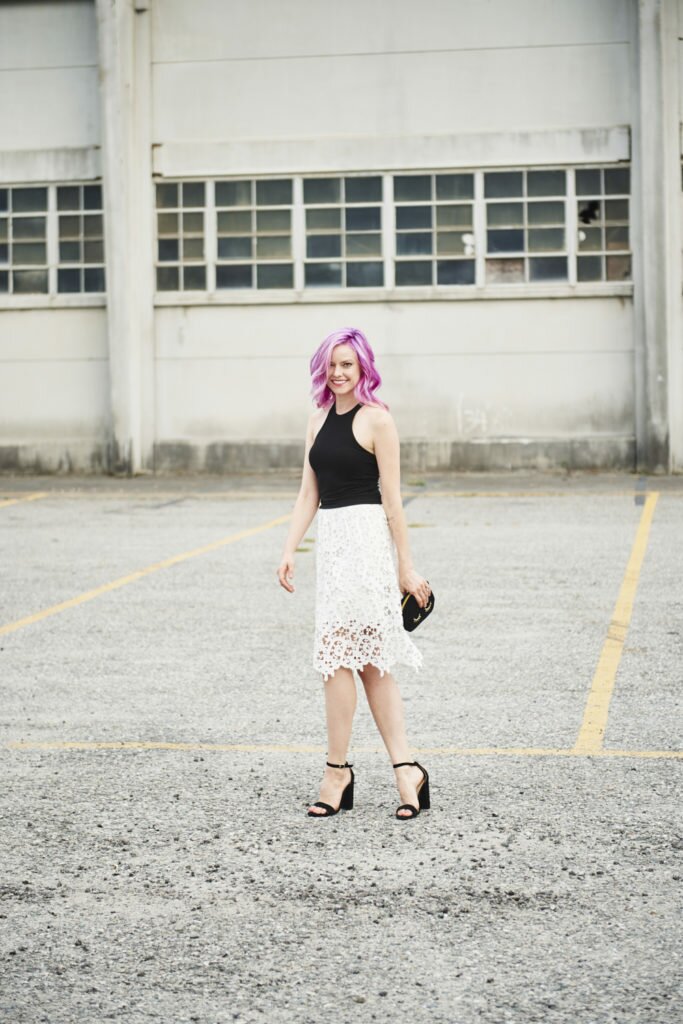 Black and white, you're my sartorial evergreen.
There's just something so classic about the combo, so fool-proof, and so easy. I may dabble in navy and teal, and blush is really catching my eye as of late. However, the reliability of the black and white combo will never get old.
Keeping it modern with a crop top and a fun bag gives personality to this classic color combo. PSA: Crop tops are great with high-waisted skirts because you don't have to tuck them in to look polished. And really, who is able to keep their shirts perfectly tucked in? (If you are one of these gifted people, please dish in the comments.)
As we get into colder weather, this would pair well with a leather jacket (then again, what doesn't) or a blush duster.
Ah, I see you there Ms. Blush, trying to work your way into this color love affair. Well, enchanté. I hope you stay a while.
Shop the post
Skirt: Past season Ann Taylor, but similar options here, here, and here.
Top: Express
Shoes: Steve Madden
Bag: Mod Cloth (Three fun alternatives are here, here, and here.)